Our Pastor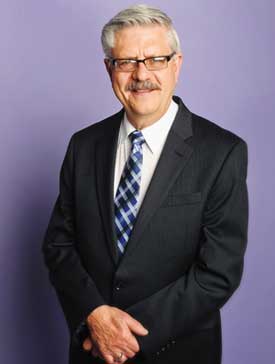 "Romans 8:28..."all things work together for good to them that love God and to them who are called according to His purpose."

'IF WE CAN CHANGE OUR BELIEVING GOD CAN CHANGE OUR LIVES


"Faith is being sure of what we hope for and certain of what we do not see." Hebrews 11:1


We have joyful services and praise, good music, anointed preaching and prayer for the sick in each service. Come believing God.

If your not experiencing God's abundant life, let me challenge you to believe for more.

Welcome

I am happy to meet you. I pastor a vibrant church in Chatham, Ontario, Canada.

My mandate is to "Go therefore and make disciples of all the nations, baptizing them in the name of the Father and the Son and of the Holy Ghost. Teaching them to observe all things that I have commanded you, and lo, I am with you always, even to the end of the age." Matthew 28: 19, 20.

I do church as if eternity depended on it. The church is touching many needs in our community, including children, youth, men, women ministries. I minister to thousands on an annual basis through weddings, funerals, renewal of vows, and baby dedications. The Chatham Christian Centre Bible School has students enrolled from over 50 nations. My heart is thrilled as I read the testimonies of what God is doing in their lives. These students are turning into missionaries, establishing churches and helping others find Christ as Saviour and Lord.

If you need prayer just give me a call. I will pray and believe God with You.

Yours in Christ, Pastor Paul McPhail